KICT's 39th Anniversary Ceremony Held in physical, and online
NameKICT
Date2022/06/09 00:00:00
Hit970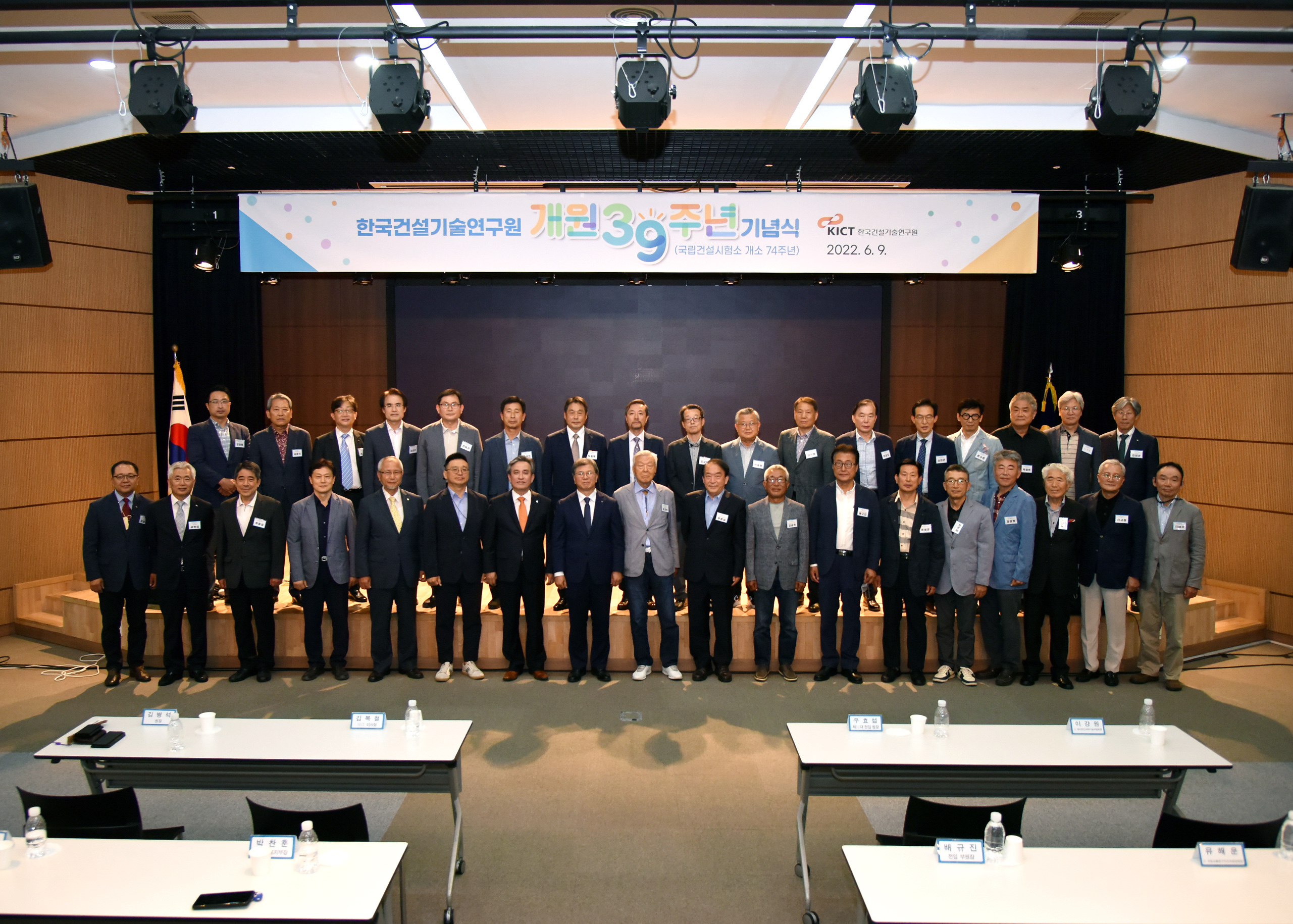 On June 9, the KICT held the 39th-anniversary commemoration of its establishment at its Ilsan headquarters (74th anniversary of the National Construction Laboratory Institue).
A wide variety of guests attended, including NST Chair Kim Bok-chul, Korean Society of Civil Engineers President Kim Chul-young, Architectural Institute of Korea President Choi Chang-sik, Korean-American Scientists and Engineers Association President Lee Kang-won, former KICT President Woo Hyo-sup, former Head of the National Construction Testing Laboratory Park Kyung-boo, and former KICT Vice President and current President of KICT OB Kim Keung-hwan.
The anniversary commemoration event began with congratulatory addresses from guests, a commemorative address from KICT President Kim Byung-suk, and included an award presentation for people of merit. Former KICT staff, known as the KICT OB (Old Boys), were also present, making the event even more meaningful.
At the commemoration event, KICT President Kim Byung-suk stated, "We take pride and responsibility in our research and development, which will not only secure a national industrial competitive edge but will also secure people's safety and quality of life. We will strive to be the center of global research by collaborating with private enterprises and experts from all around the world."