KICT welcomes your visit.
KICT runs the following tour programs in order to promote the infinite possibilities of construction technology and its diverse applications to those who are interested in construction technology.


Due to safety issue, there is no lab tour during certain period of year:
Summer (7/15~8/31), Winter (12/15~1/31)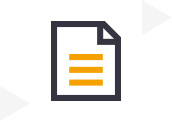 Target audiences
University students (minimum 10 people) and professors
Related organizations, experts and staff in related fields,
*Please contact us if you are interested in KICT's Construction Technology Experience Class for Children.
Touring application procedures
Apply for a KICT Tour at least two weeks before the tour date (refer to the contact information below).
Confirmation of participation, field of study, and schedule of field trip
If your tour is in connection with separate programs from specific areas, prior consultation with relevant department(s) is required. Please make sure to apply for your tour well in advance. At least one month before the tour is required.
Other inquiries
Contact: Global Cooperation Department Public Relations and Information Service Division (+82-31-910-0589)
Address: 283, Goyangdae-ro, Ilsanseo-gu, Goyang-si, Gyeonggi-do
*When visiting testing facilities, make sure to take any necessary safety measures. Due to KICT's circumstances, tour schedules may change.