Recruiting KICT is a government-funded research institute focusing on policies and technologies for a comfortable and safe national environment. We are looking for creative and talented people who are committed to research and development in land and infrastructure technology.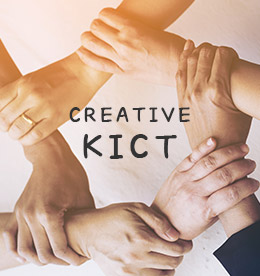 Areas of recruitment
Research Areas

Construction Policy / Road / Structural Engineering / Geo-technology /
ICT Convergence and Integration / Hydro Science and Engineering/
Environmental and Plant Engineering / Building and Urban Research /
Fire Investigation, Research, Testing and Education

Administration Areas

Construction Industry Innovation / Convergence Research /
Planning / Management / Strategic Foresight /
Infrastructure Planning
Recruiting period
Eligibility
Those who have a final degree in the target field, and have completed or been exempt from the mandatory military service;
TOFEL: minimum 530 (PBT), 80 (IBT) / TOEIC: minimum 700 / TEPS: minimum 600 for the last two years (Those who have a Ph.D. degree from an overseas university or have a bachelor's degree or higher from a country where English is the official language are exempt from submitting English test score results.)
Recruitment procedures
Paper submission
(1st stage)

Seminar assessment (2nd stage)

Personality and aptitude tests

Final interviews (3nd stage)

Employment
*Only those who have passed each stage of the admission procedures will be announced on the KICT's website or notified individually.
Other remarks
No submitted documents will be returned to applicants, and application or employment will be cancelled if any false information is found or there are grounds for disqualification of employment under KICT's regulations.
Preference is given to patriots, veterans, and recipients of the order military merits or national security merits, the disabled, and female scientists and engineers (restricted to those who can submit relevant certificates).
For more information, please refer to individual job opening announcements or contact the HR Office.