KICT and IFEZ Authority Sign MOU for the Development of a Global Model Smart City
NameKICT
Date2020/02/11 00:00:00
Hit1,211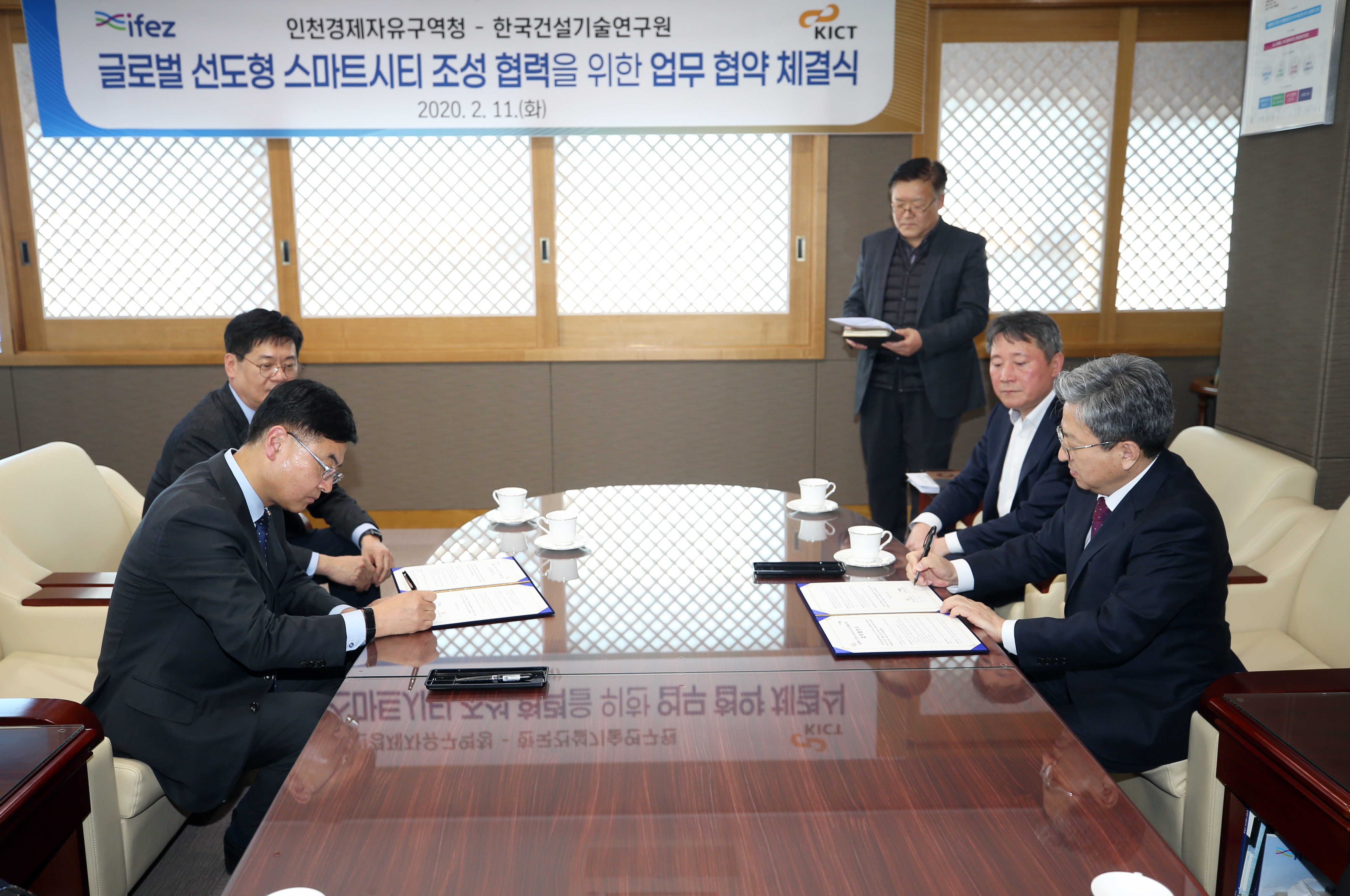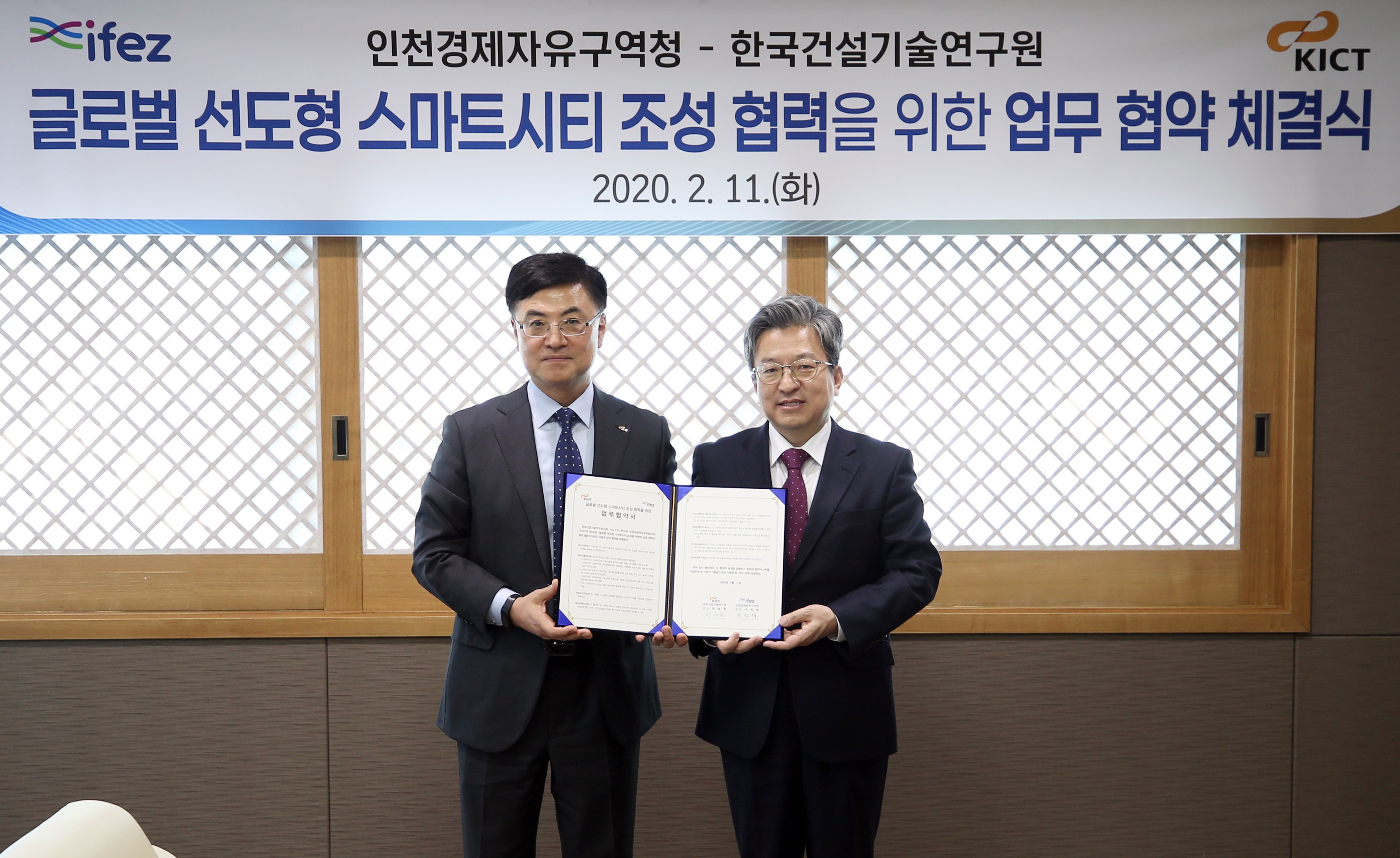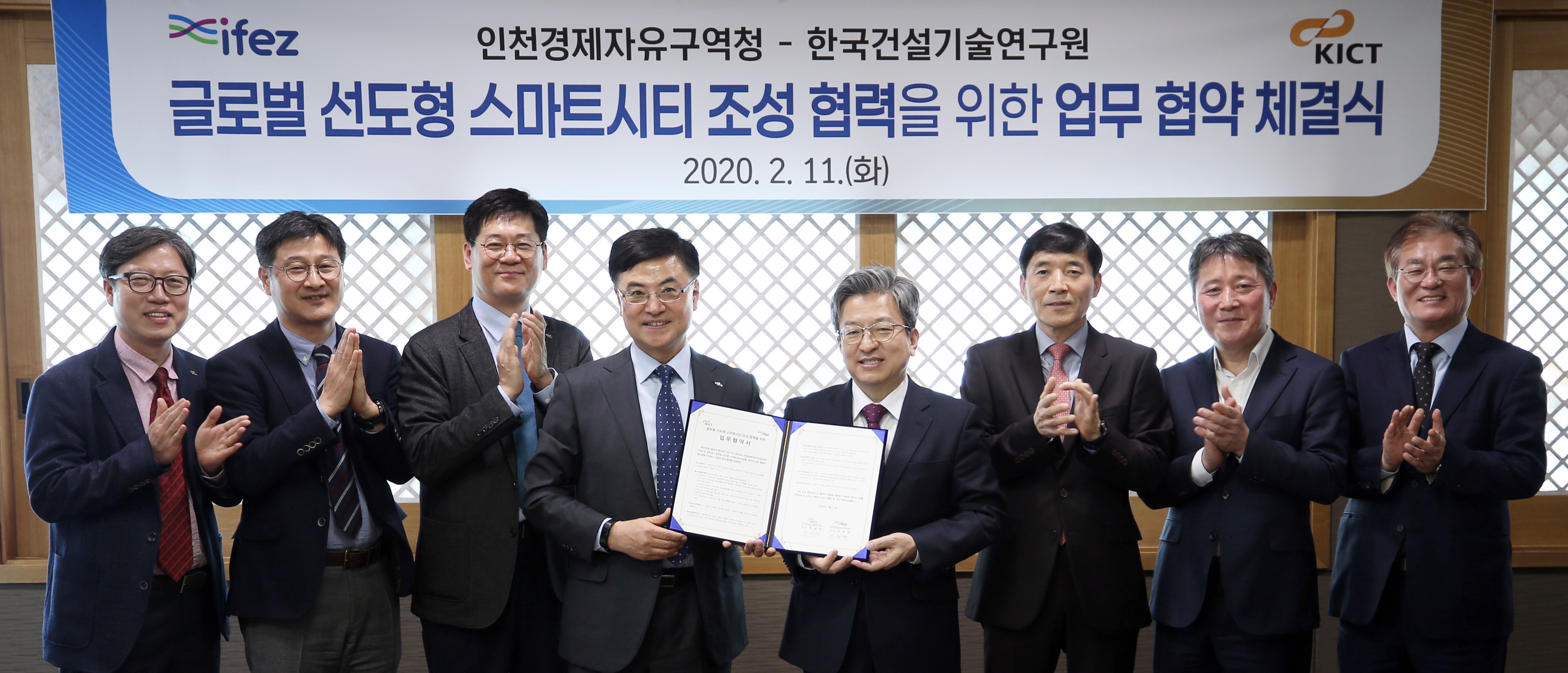 On February 11 (Tue) at the G Tower in Songdo International City, Incheon, the Korea Institute of Civil Engineering and Building Technology (KICT) and the Incheon Free Economic Zone (IFEZ) Authority signed an MOU for the development of a global model smart city. The smart city is to be designed as an "urban model that utilizes new technologies such as ICT and big data to resolve various urban problems and achieve a sustainable city."
Through the MOU, the two agencies agreed to join forces to develop their competencies in the fields of smart city technology and smart construction, thereby preemptively addressing future changes in related markets. The scope of cooperation will include technology development, testing and validation, testbed development, and international cooperation. The MOU is expected to provide the KICT with an opportunity to test and validate its smart city and smart construction-related technologies in actual urban spaces. Through the MOU, the IFEZ Authority aims to promote existing smart city services and to improve the overall satisfaction levels of area citizens.
The KICT further plans to cooperate with the IFEZ Authority in R&D to develop new smart city services to address urban problems. Technologies will be validated at the Songdo International city testbed to establish best practices in the Korean smart city sector.
Meanwhile, the KICT has been designated a "smart city services support organization" by the Ministry of Land, Infrastructure and Transport. As a designated state institution, the KICT is establishing itself as a top-tier institute in smart city research and engaging in preparations for the adoption of a smart city service certification scheme.