KICT and Uzbek Authorities to Strengthen Cooperation in Construction Technology
NameKICT
Date2023/03/09 00:00:00
Hit209
For two days, from March 6 to 7, the KICT co-hosted a seminar on construction technology, together with the Research Institute for Technical Regulation, Standardization and Construction (RITRSC) under the Uzbek Ministry of Construction, in the Uzbek capital of Tashkent. The two co-hosts signed an MOU as part of the seminar events.
The RITRSC, an Uzbek government agency formed in December 2022, is responsible for conducting research on construction technology, developing national construction standards, and conducting construction testing, among other things.
After a meeting with RITRSC President Sherzod Sadikov on Monday, March 6, KICT President Kim Byung-suk attended a signboard hanging ceremony that marked the opening of the KICT Uzbekistan Office for KICT researchers stationed in Uzbekistan on ODA duty. The KICT is involved in the Korean Ministry of Land, Infrastructure and Transport's ODA program for the modernization of Uzbekistan's construction standards, making use of the knowledge and experience Korea has gained throughout its growth as a nation.
On March 7, President Kim met with First Vice Minister Sherzod Khidoytov of the Uzbek Ministry of Construction and discussed construction issues affecting both countries. President Kim then signed an MOU with RITRSC President Sadikov to strengthen cooperative ties between the KICT and RITRSC. First Vice Minister Khidoytov was present at the signing ceremony, underscoring just how seriously Uzbekistan views the partnership.
The Korean-Uzbek joint seminar on construction technology included energetic presentations and discussions on Korea's construction standards for earthquake resistance. This issue became a hot topic after the Turkey–Syria earthquake that occurred in February 2023, which made Uzbekistan realize the need to improve construction standards. Uzbek press were also in attendance at the seminar. First Vice Minister Khidoytov emphasized that Korea and Uzbekistan need to increase their technological cooperation to solve problems affecting Uzbekistan, such as building energy and earthquake safety.
"Strengthening cooperative ties with Uzbekistan in the field of construction technology will not only greatly enhance the safety of the people of Uzbekistan but will also help Korean companies enter the Uzbek market through the KICT Office in Uzbekistan," commented KICT President Kim.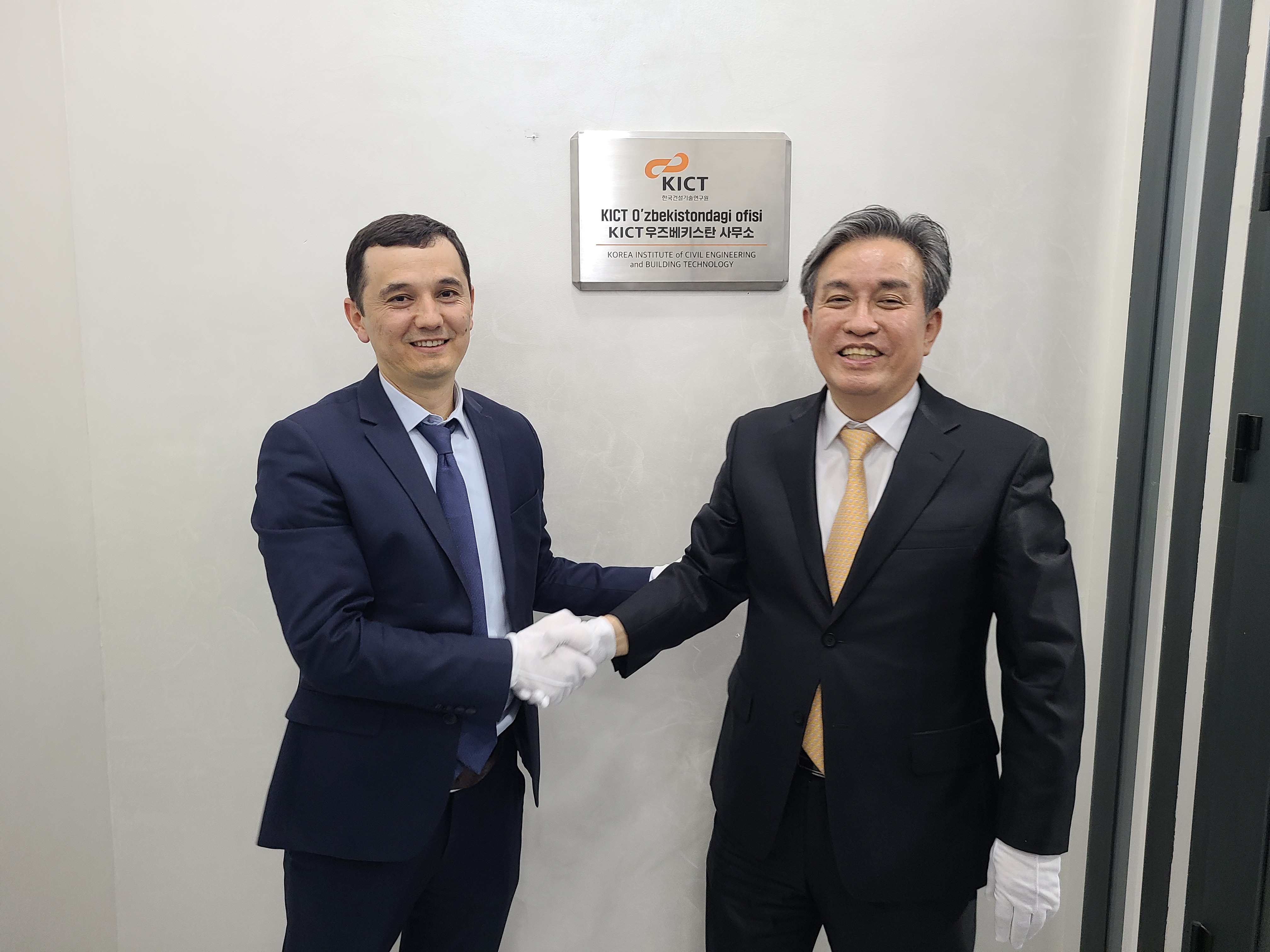 Opening ceremony for the KICT Office in Uzbekistan
KICT President Kim Byung-suk (right) and Uzbek RITRSC President Sherzod Sadikov (left)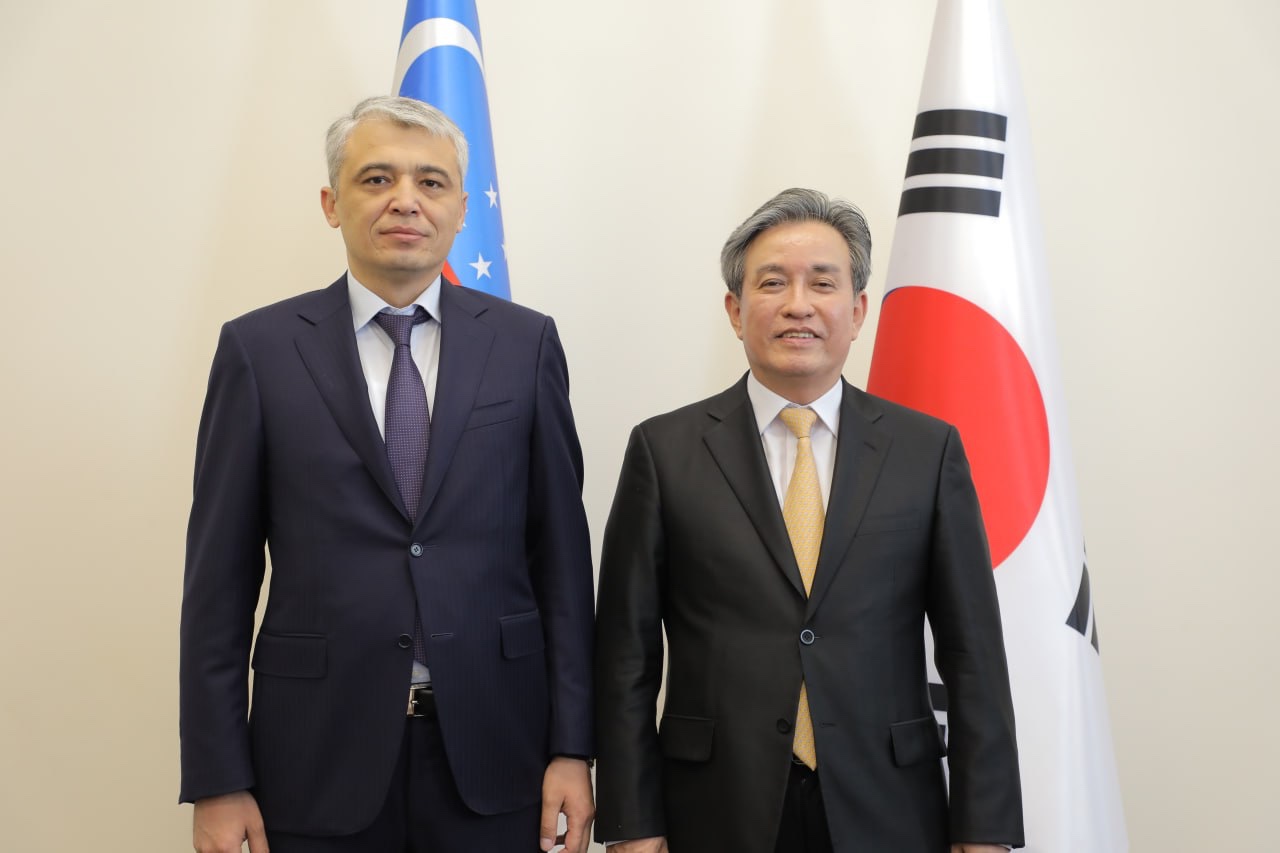 KICT President Kim Byung-suk (right) and First Vice Minister Sherzod Khidoytov of the Uzbek Ministry of Construction (left)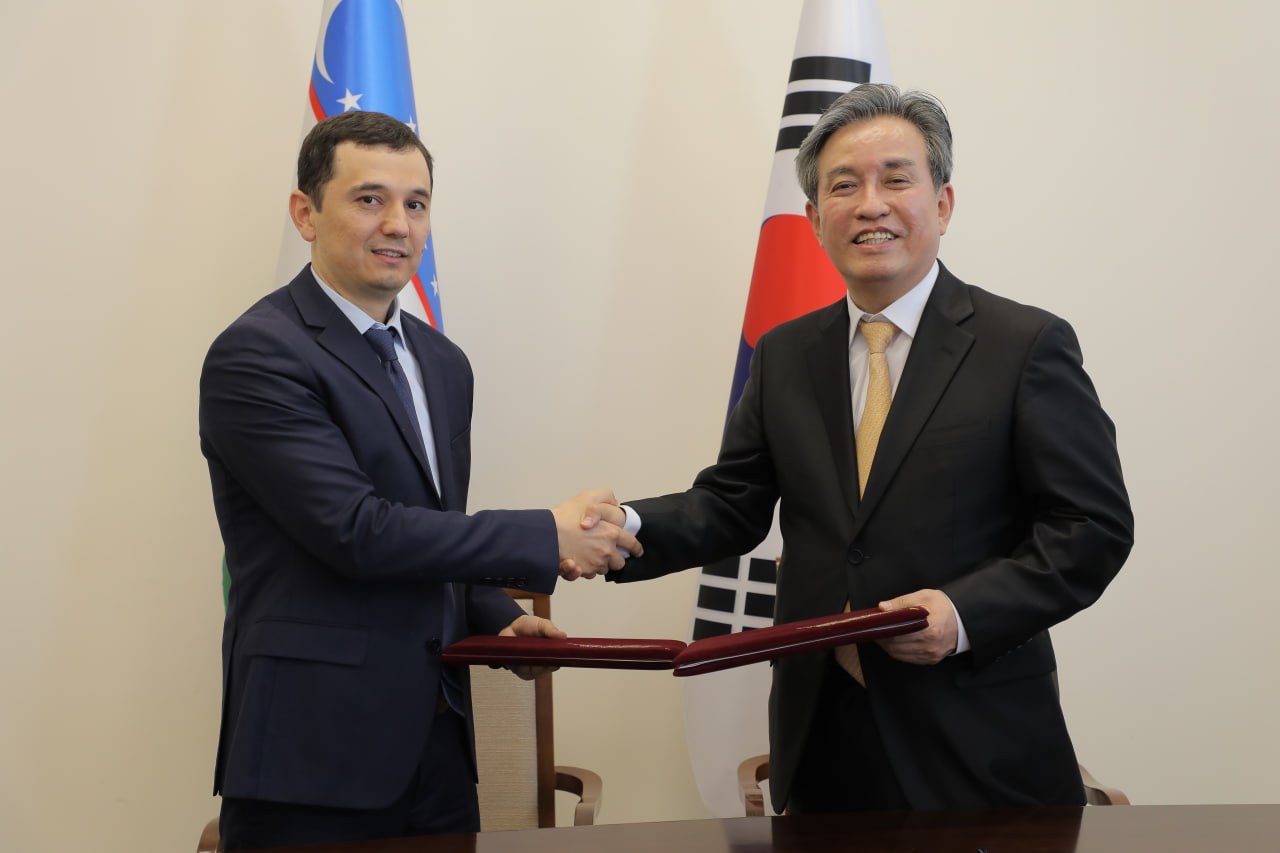 Exchanging of documents between KICT President Kim (right) and RITRSC President Sadikov (left) after the signing of the KICT-RITRSC MOU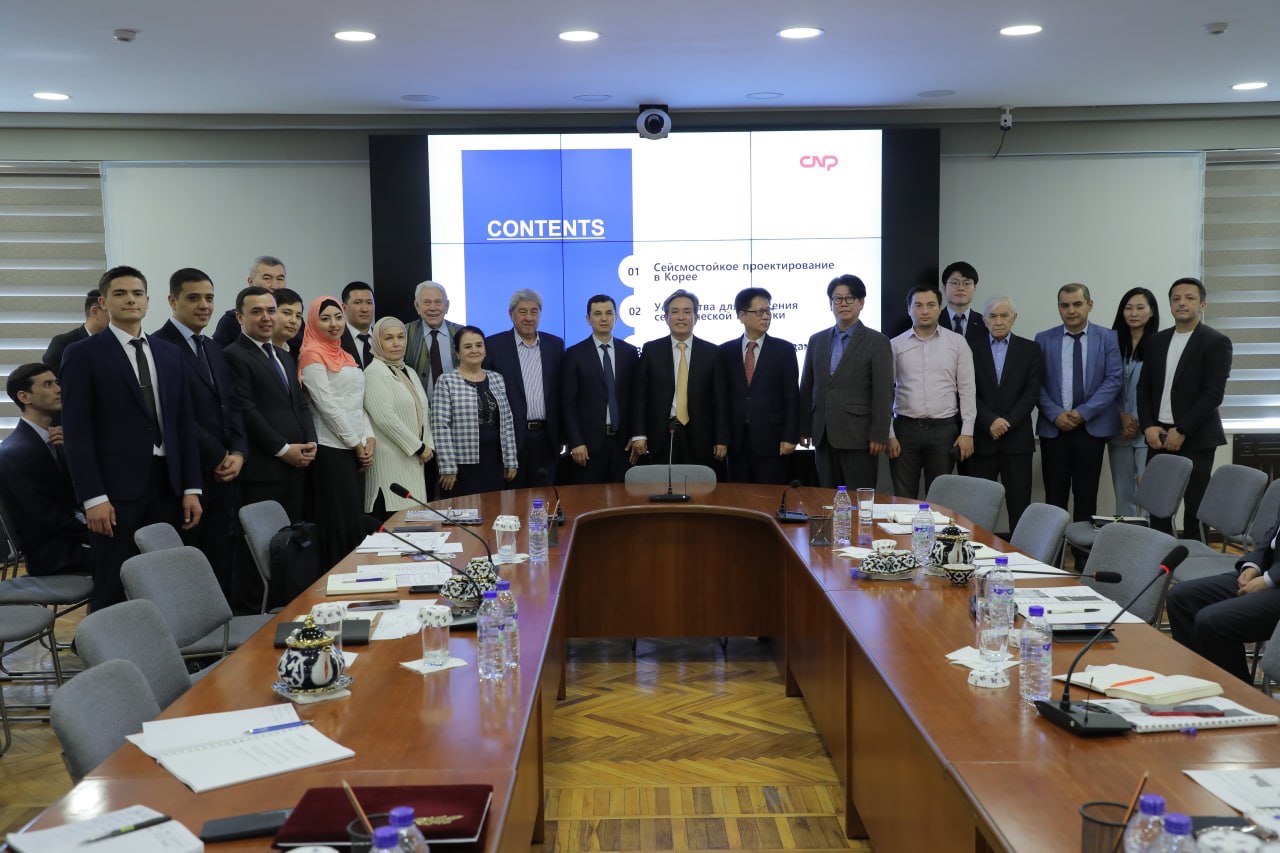 Korean-Uzbek joint seminar on construction technology