The KICT has formed research clusters that reflect its multidisciplinary structure. Each research cluster carries out important, integrative research activities, often involving multiple departments. These clusters are each a matrix of expert activity strategically coordinated to respond to changes affecting the world today and advance R&D with real merit and global applicability through government projects and KICT-branded projects aimed at social issue management and future response. The KICT is creating an open research platform that will enable experts from around the world to join its research clusters via virtual reality technology.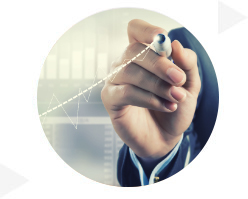 Modular Construction Research Cluster
Modular Construction Research Cluster
Research
leads the paradigm of Korea's future construction industry by swiftly developing smart modular construction technology that can respond flexibly to the evolving social environment of the modern construction industry.

- Head of cluster: Lee Sang-sup, Department of Building Research
Purpose
Achieving increased productivity in the construction industry through modular technology
Improving quality and safety through connecting construction automation technology
Platform technology integration for job market improvement in the construction industry
Developing the system, policies and technology of smart modular construction for market expansion and revitalization
Securing its role of conducting international exchanges in the field of modular construction
Contribution to the KICT and Government Policies
Transitioning of the ecosystem for the Fourth Industrial Revolution and the next-generation building industry in response to decreased productivity, increased occupational accidents, and decreased labor force
Support for changes affecting workers' rights such as 52-hour workweeks, 8 AM to 5 PM workdays, and minimization of non-permanent jobs
Support for important national environmental policies involving waste reduction, greenhouse gas emissions reduction, carbon neutrality, etc.
Major Areas of Research
Enactment and improvement of law, system and policy and globalization of standards for modular construction promotion
Manuals for design, installation, and management activities in modular construction
Improvement of pricing and commissioning systems in modular construction
Standardization of building functions by building type, e.g. residential, semi-residential, non-residential, emergency
Functional diversification of interior/exterior finishing materials used in modular construction
Modularization of indoor environments (lavatories, emergency shelters, elevators)
Efficient use of different materials (steel frames, precast concrete, timber, composites) and techniques (Rahmen, wall column, complex) in modular construction
Development of frameworks for high-speed modular assembly
Design and analysis for verification of structural safety in modular construction
Development of technology for removal and relocation of modular buildings
Use of Building Information Modeling (BIM) in VR simulation and construction management of modular buildings
Use of 3D printing and drones in production and assembly in modular construction
Establishment of certifying bodies in the field of modular construction
Development and overseas expansion of smart modular construction business models
Major Areas of Expertise
Law and system in modular construction
Modular construction materials and resources
Planning, structure, environmental conditions (airtightness, temperature, noise), fire safety, equipment/machinery in modular construction
BIM in modular construction
Mass production and installation of modules